After becoming jealous of my 4g office tank and it's 100% water changes, I've decided to downsize.
These are coming from my 55 gallon 4' long display w 40 gallon breeder sump.
I'm moving to a 12" starfire cube, so I need to cut loose some big guys.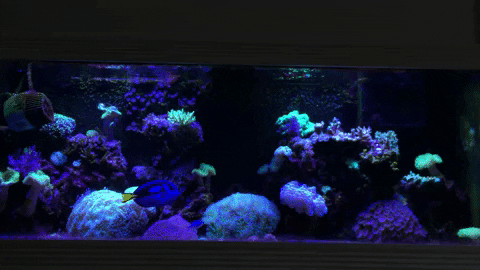 These are colonies 6+ years old, tank in gif is 4' long for reference.
Will frag out later on if no interest in these sizes, would hate to see these chopped up though.
130+ heads armor of god : $100
30+ heads of frogspawn : $120
50+ heads of hammer : $180
6" regal tang, active and eats everything, is aggressive : $120
5" hydnophora w/ purpleish kenya tree, was on a rock, now is the rock : $80
Pickup in Blackstone or Easton MA.