Well-Known Member
BRS Member
2020 BRS Secret Santa
UPDATE:
Last nem now $20. It's the one in the left-most chamber. Not currently attached to the piece of rock rubble. Seems to like the upper corner of the acclimation box. Would like it gone ASAP so I can get the box out of the DT.
--
The anemones I bought from
@rock-n-reef
back in August have grown/split like crazy. We've gone from 3 nems (two from him and our original BTA) up to 7!!!
These are either Speckled BTAs or N.Y. Funburst; I've lost track which split came from where. Maybe
@rock-n-reef
can chime in if he knows.
Either way, there are three for sale. Each is 3-5". $25 each. Local pick-up only (Charlton, MA).
Edit to add: You'd think with all these nems my clowns would host one of them... NOPE! They won't go near 'em. Silly clowns.
Below this sold: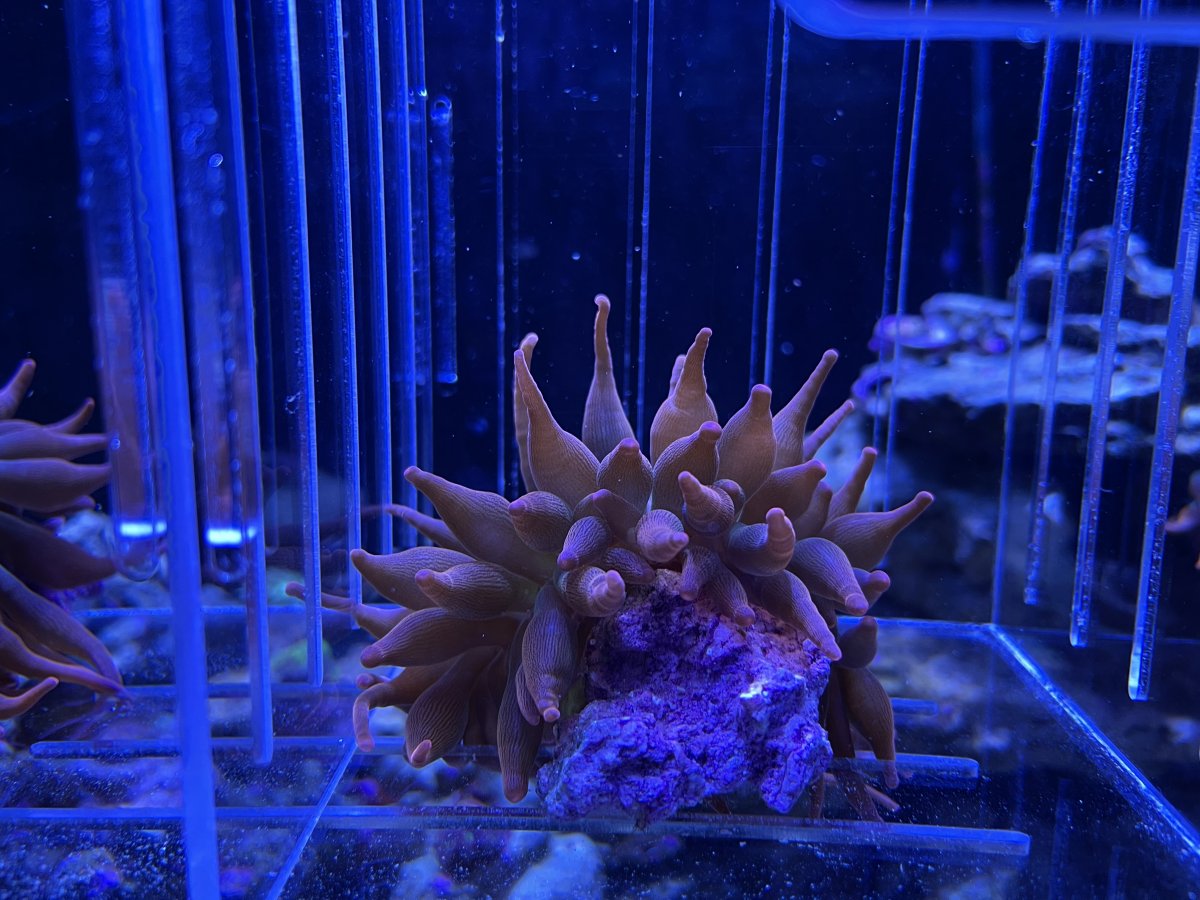 Last edited: