BRS Moderator
Staff member
Moderator
BRS Member
Okay, I'm breaking down my tank at work and have therefore cut my main elegance mother colony into four pieces. It will need another 2 weeks or so to heal, but then I'm going to need to get rid of the pieces quickly as I need to get the tank out of my office. So...this is a "forward looking" post. I will have three pieces to sell (I'll hold onto one), each about 4 inches in skeleton length, which expand easily to 6-7 inches. These will sell for
$150 each
, and each will be guaranteed by me for 6 months. If you have a problem, show me the skeleton and I'll return your $150. First to respond will get the best/biggest pieces. Again, these will be available in mid-May.
Please PM me on these and include your cell phone number
so we can coordinate effectively when the time comes to move these pieces.
Photos of one of the earlier frags (they will look the same) are on this previous thread: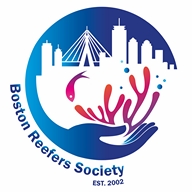 $200 - firm for now, but I will personally guarantee the health of this for many weeks after you purchase. PM any interest and please include your cell number or I will not respond. If you are interested, please make it clear in your PM as I will take the first person that is serious about the...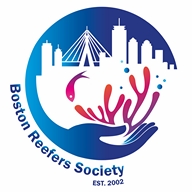 bostonreefers.org