I like turtles
BRS Member
Howdy,
Welcome to another new chapter of Nick Liu's build thread. lol. Hopefully, this one will be up longer than the 3 years on the last Miracle build. The last tank build can be found here. And the prior tank is somewhere in that thread. I think it's toward the end.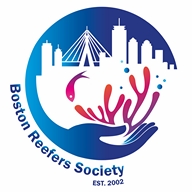 It's time to start a build thread for this. The building and electrical inspectors just walked out the door and we are now ready for the 2nd phase. You can call this Nick's reef 3.0 since this is the 3rd serious tank upgrade. But this is something I called a Man-Cave or "In-Laws are Here" cave...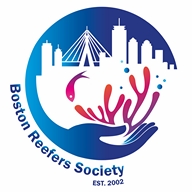 bostonreefers.org
Long story short, we moved last September and there was no way I could deal with moving that 360G with a 10 month-old at the time. Besides, the 48" wide would be a challenge to fit in the new house. I kept what I can in my buddy's tank and sold all livestock but kept all the equipment since I knew I would be back. I kept the rocks outside for a couple months then pressure washed them and placed them in a Rubbermaid and ran a power head in early January. The new tank order was place in February through Miracle Aquarium(the same company who built the last tank) and sump through Advanced Acrylics(again, same cast of characters). Supposed to be 6-8 weeks lead time. Then we all know what caused the current situation and the tank didn't arrive until mid July. The sump arrived around the same time.
Tank:
Miracle Aquarium
84"x34"x28"
Peninsula with external overflow
All side starfire 3/4" with tempered bottom
One piece eurobrace
Sump:
Advanced Acrylics
60"x20"x18"
Drain|skimmer|return|Refugium
Controller:
GHL Profilux 3ex
GHL Profilux 4 head doser
Lighting:
5xRadion G5. I have 7 at disposable but hoping to use 5 on DT and 2 on frag tank
I have bought a Geisemann Stellar Hybrid but I'm not sure I'll use the T5s. Been running the G5s for over a month in my temporary/frag tank and I don't think I will need the T5s. It's there if I need it.
Skimmer:
Bubbleking Deluxe 300
Return:
Vectra L1
Circulation Pump:
2x Tunze 6255
CA Reactor:
Geo 818
Aquarium Plant CO2 regulator
Masterflex peristaltic pump in pulling mode
Algae Scrape:
Tunze caremagnet+++
That's all the main equipment. Now lets get to the fun stuff.
First thing first, I gotta make sure the floor is ready for 4000lbs+ of dead weight. Main joists are sistered with 3/4" plywood and 2x12s where the tank will sit. Then supported by 4x2x6 beams and a minmum of 12,000lbs each jack post.
Tank and stand arrived from Miracle
Sump from Advanced Acrylics
With the tremendous help from 6 friends, tank and stand were moved in last weekend
I had to level the tank before filling it up and without any help, it's impossible to shim an 800lbs tank myself. Went to Lowes and got a jack post and rig this up. Allows me to jack the tank safely til leveled and shim it correctly.
Composite shims were used in the corner that needed it.
Now it's ready to fill.
Tank filled with hose water for leak test and settling then plumbing test
I had to take this out. I don't mind a small engraving in the corner of the glass somewhere but this is too much. I moved it to the overflow for future reference.
Started plumbing. Hoping to get it running after this weekend.
Last edited: