Well-Known Member
BRS Member
I guess it's time to get started on this. I'll begin with the basic info on the new tank, the timeline and then talk about what I've done so far.
The new tank is being manufactured by Reef Savy. It's dimensions are 96x36x28 . I believe that's about 420 gallons. Low iron glass on three sides with a black back panel. I got all the bells and whistles, namely armoured seams , floating glass bottom and ghost overflow. I asked for a single 1+1/2 inch return on the center top of the tank. I'll talk more about that when I explain how I'm planning circulation in the tank.
As far as the stand goes, I think I'm going to go with an aluminum extruded stand. They are light, strong and have a modern look. I plan on mounting grow lights and mirror backgrounds to it so I have a place to grow my orchids beneath the tank.I did something like this many years ago and I really loved the look of plants growing beneath the tank.
So far I have been slowly removing coral from the display, fragging it and placing them in their new digs in the basement where they will stay until next spring when the new tank arrives.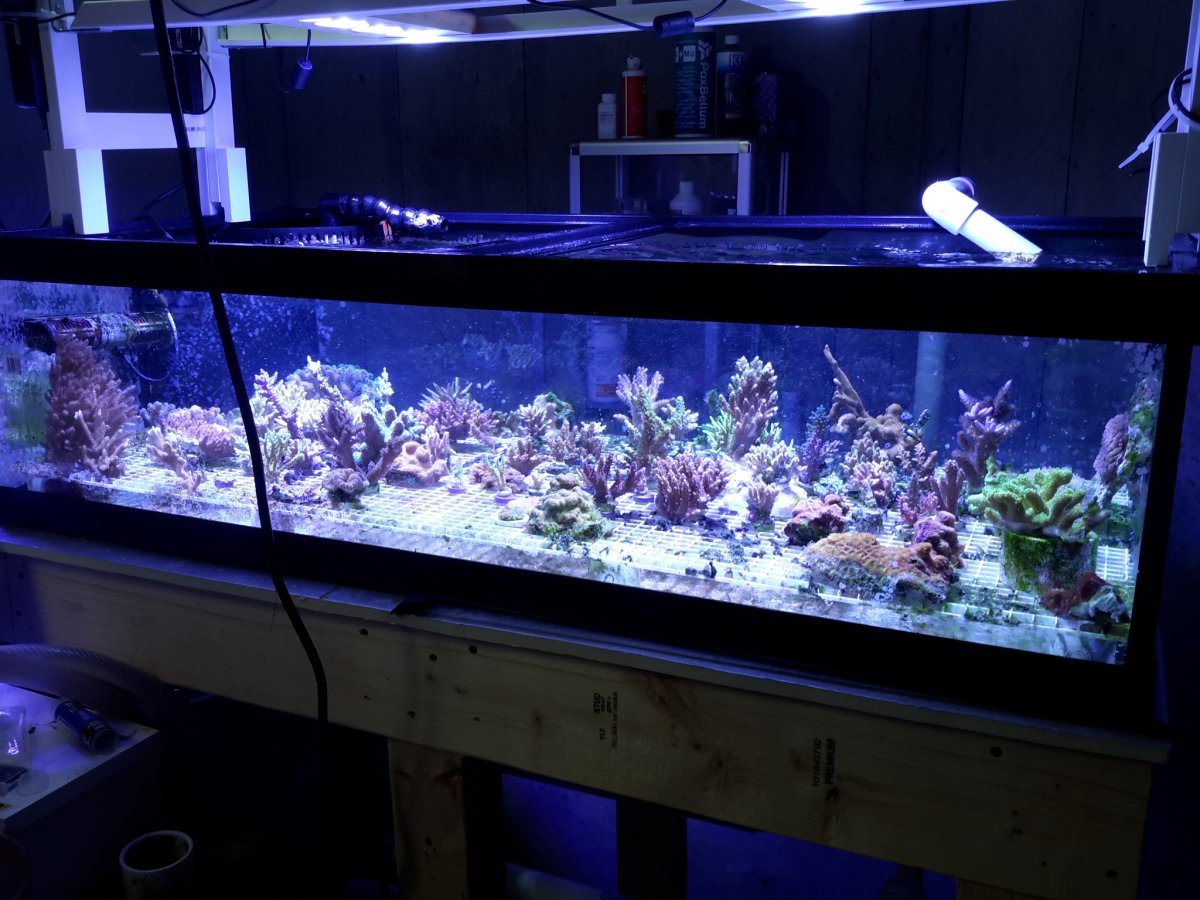 I have bleached and power washed a lot of rock. Right now I'm at the R/O soak stage, although there is another batch in a vat in the back yard that is just starting with bleach. I'm using a TDS meter on the water where the rock is soaking in R/O. The water is at zero when I start, but climbs as the days pass. When I get it to stay closer to zero, I'll know it's ready.
Next week I hope to do an experiment with a modification I'm making to a gyre pump to improve flow in the new tank. I'll make a video of that. The journey begins!