Current BRS President
Staff member
Moderator
Officer
BRS Member
Hey Reefers,
Here's information to our upcoming Boston Reefers Society's Coral Symposium
Location is Taunton VFW 82 Ingell Street, Taunton, MA 02780
Doors open at Noon and show ends at 4PM
This is being sponsored by @OSA and will have many vendors for all of your coral and fish needs, wants and desires. I'll continue to update this thread as time goes on, so mark your calendars and save the date. So looking forward to being able to see each and everyone of you there.


Donation List
4 Stage Value Plus RO/DI System from our friends at


Shop top saltwater aquarium equipment at Bulk Reef Supply. We carry everything you will need for your saltwater aquarium or reef tank.
www.bulkreefsupply.com
2 $25 Gift Certificates from our friends over at

Aquarium & Fish Supplies Superstore. Guaranteed Low Prices. Free Shipping for qualified orders. Aquarium supply for your aquarium fish, saltwater aquariums, freshwater aquariums and ponds. The best aquarium lighting, protein skimmers, aquarium chillers, calcium reactors, aquarium pumps for fish...
premiumaquatics.com
Pods and Mangroves from our friends over at
Live copepods & phytoplankton, Premium Macroalgae, Captive Bred Fish, and so much more... Marine aquariums are Made Easy with AlgaeBarn!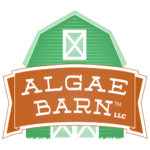 www.algaebarn.com


From our friend Logan at


Power Your Tank. Contact Social Media Shop Become a Retailer Forums
reefbreeders.com
Flipper Flip-Kick Phone Filter, Flipper 2 in 1 Microfiber Aquarium Cleaning Mitt and Flipper Platinum Aquarium Hand Scrapper form our friends over at
Flipper Aquarium Cleaner Magnet Our signature 2-in-1 scrubber and scraper, cuts your cleaning time in Half. Reef safe and designed for both Freshwater and Saltwater. Available in three sizes: Nano, Standard, and Max.
flipperaquariumproducts.com
from our friends over at Ocean Nutrition
from our friends over at twolittlefishies.com
from our friends over at San Francisco Bay Brand
from our friends over at Coral RX
from our friend John over at Advanced Acrylics


and


These will be mailed directly to the winners so make sure to see me to give me your information.




from our friends over at Eshopps
2 Brightwell XPort Bio Bricks Donated from @BiGGiePauls33

Two $50 Gift Certificates from our friends over at https://liveaquaria.com/
Two $50 Gift Certificates from our friends over at
Vendor List
All Things Aquatic
Backwoods Reefs
Crazy Corals
Frank's Frags
Mandarin
Mofo Corals
Ocean State Aquatics
Viking Corals
Luu78
Greg Hiller Corals
tkyee98
LK Corals
Son and Sand Reef
Wet Pets Emporium
New England Marine Ornamentals
Last edited: