I just got back from bike riding and have to say, the roads here in farm/sea/ wine country are loaded with wildlife. About a mile or less away we have a horse rescue farm that takes horses that were either abused or are sick or near the end of their life and allows them to live out their days in relative "Horse Paradise". As I approach them the first thing you smell is "wet horse". I was born in Brooklyn, grew up in Queens and didn't get much of that aroma.
There is also a Miniature rescue horse farm where the horses were either pets or in petting zoos.
We also have a Buffalo "ranch". No, really, this guy keeps a few hundred head of buffalo, the rest of the buffalo are attached to the heads.
http://eastridinginc.com/Buffalo.aspx
There is a some kind of farm I pass right near my house and the amount of life in there boggles my mind and there isn't a lot of space to boggle. We have deer up the Kazoo, all the way up. Birds, forgetaboutit. Bluejays, red wing blackbirds, ospreys, swans, geese, egrets, Quail, ducks, chickens, turkeys (which are as big as Emu's) Humming birds and birds that know the words, Cardinals and I think I saw a Pope.
Rabbits are like, well, rabbits, foxes (no, I am not talking about the Lady's, they don't get up at that time).
And bugs, I have never seen this many types of bugs since I was in Viet Nam. Of course in Viet Nam the bugs were bigger and would carry you home to feed their nephews.
I know a lot of people on here live in farm country and this is normal to you. It is relatively new to me.
On the way to my Grand Daughters we encountered this little Fella walking across the road.
I love turtles and stopped to make sure he wouldn't become turtle sushi. He wasn't walking fast enough for me so I helped him across the street.
I have been encountering a lot of turtles lately and some people here call me "Turtle Man" which I kind of like.
I am taking out the "Girls" today for Girls Night out and have to get to the boat to make sure it is in great shape and light all the girly smelling candles.
Still cleaning up from the Fourth of July, but almost done.
My Main Squeeze looks good.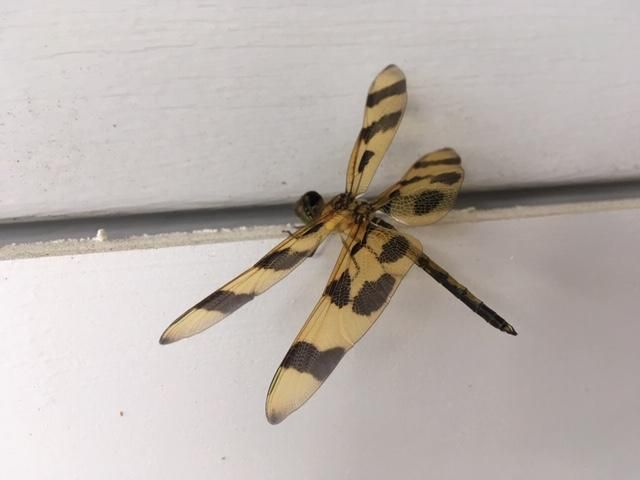 Last edited: